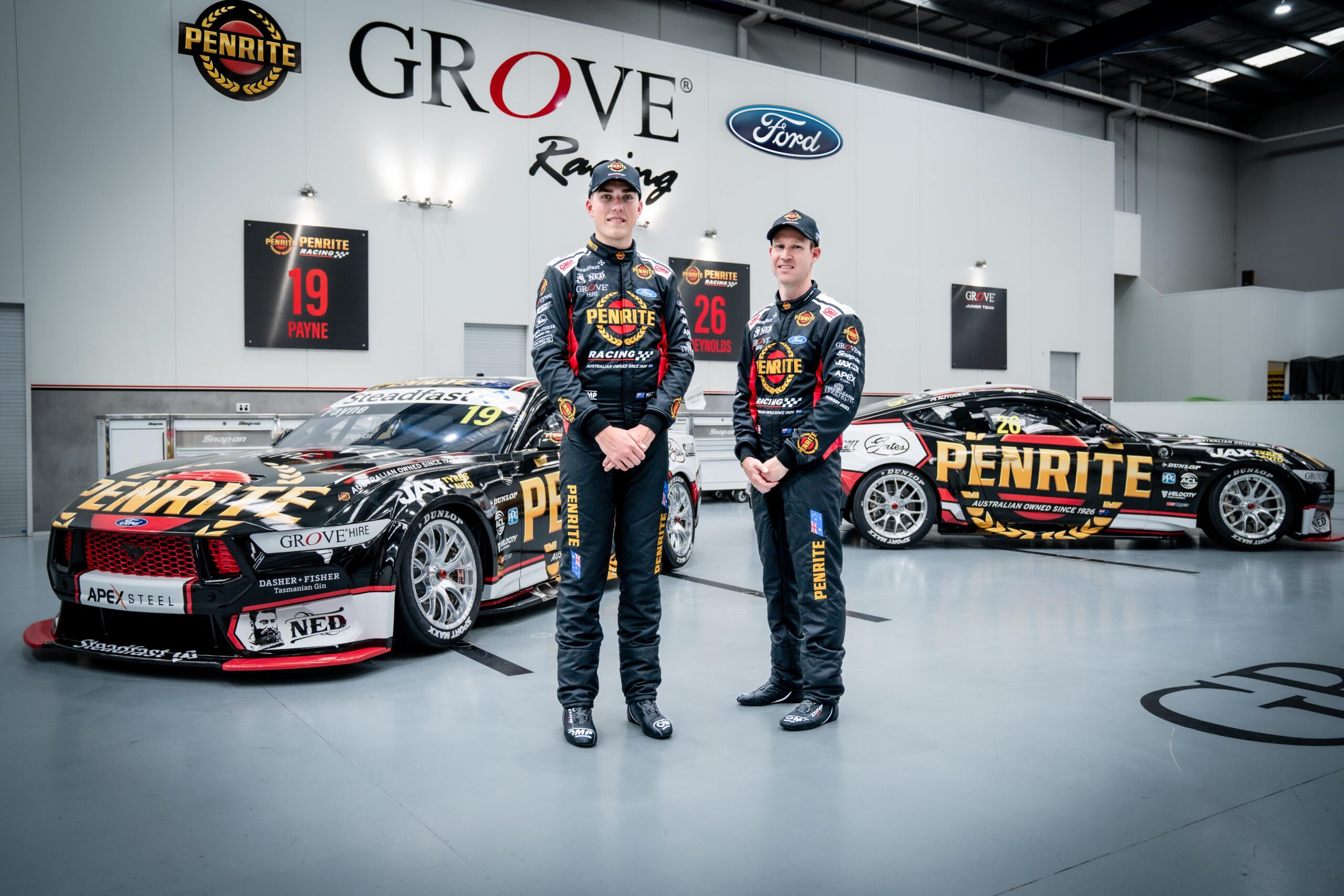 It's official! We're excited to announce our continued partnership with Grove Racing & Penrite Racing for the 2023 V8 Supercar season. Apex Steel is proud to be the onboard for with the most competitive team in the sport!
We've been Partners of Grove Racing for a while now, and when the opportunity arose to join forces, we jumped at the chance. This partnership is a perfect match for both brands – Apex Steel is committed to delivering high-quality products and services, and Grove Racing is dedicated to delivering top-notch performance on the track.
The 2023 V8 Supercar season promises to be an exciting one, and we can't wait to see Grove Racing take to the track with our support. We're confident that this partnership will be a winning combination, and we'll be cheering the team on every step of the way.
Given these are the first cars built by Grove Racing, they hold special significance for the team. As the new era debuts, it was critical that the team from Braeside showcased a car with the passion and aggression that the new Mustang deserves.
So, to Grove Racing, we wish you the best of luck for the upcoming season. We know you'll do us proud, and we're honored to be a part of your journey. Here's to a successful season ahead!