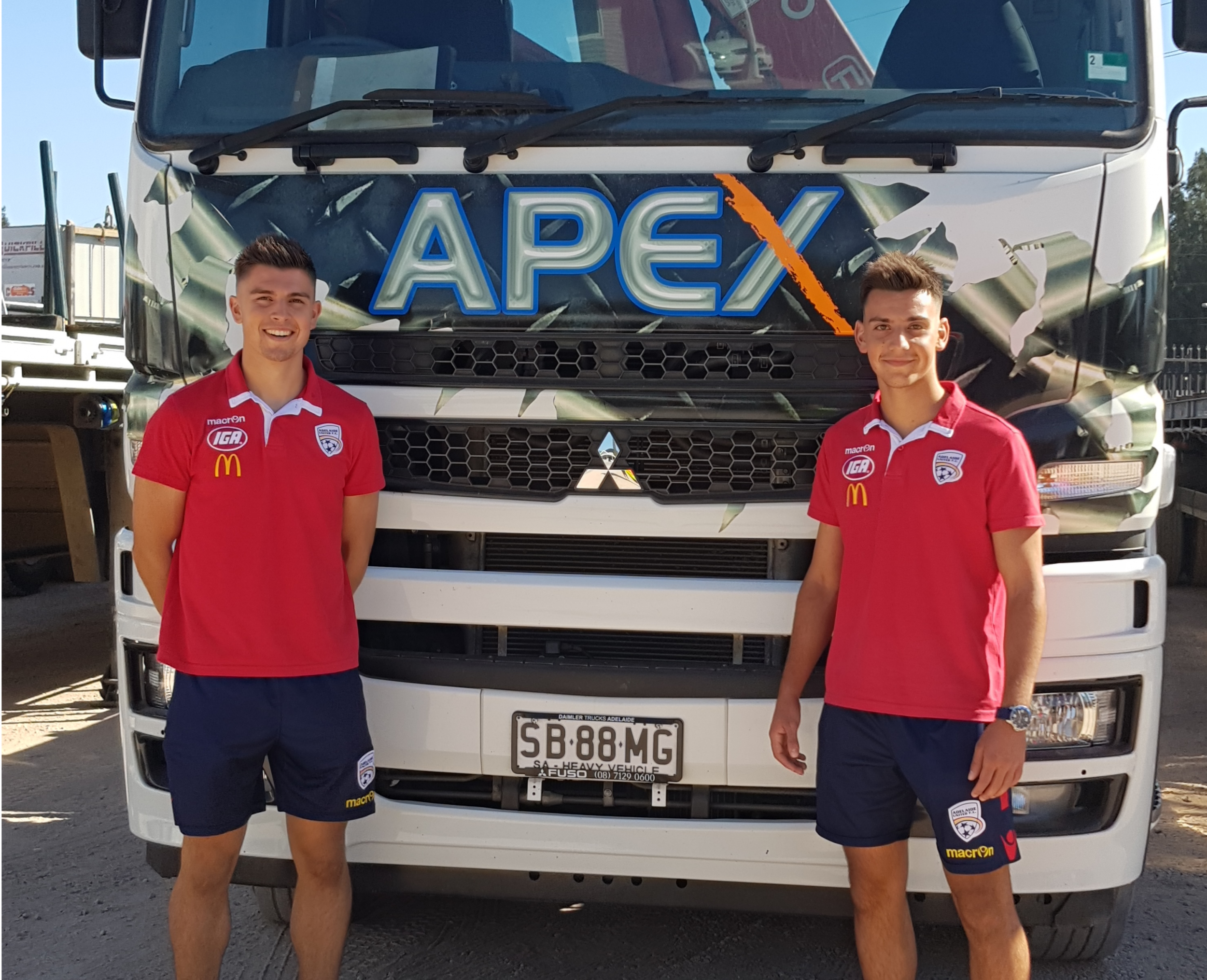 Apex Steel Supplies (South Australia) are proud player sponsors of Both Nathan & Kristin Konstandopoulos
Apex Steel Supplies has been a long term supporter and proud sponsor of the Adelaide United Football Club and its players.
Recently Nathan & Kristin dropped by to meet the Apex Team in SA and thank them for the support
We wish the boys & Adelaide United F.C. best of luck for their careers and the upcoming season.
Find out more about Kristin here
Find out more about Nathan here
Apex Steel Supplies – 2017/18 Partners of Adelaide United