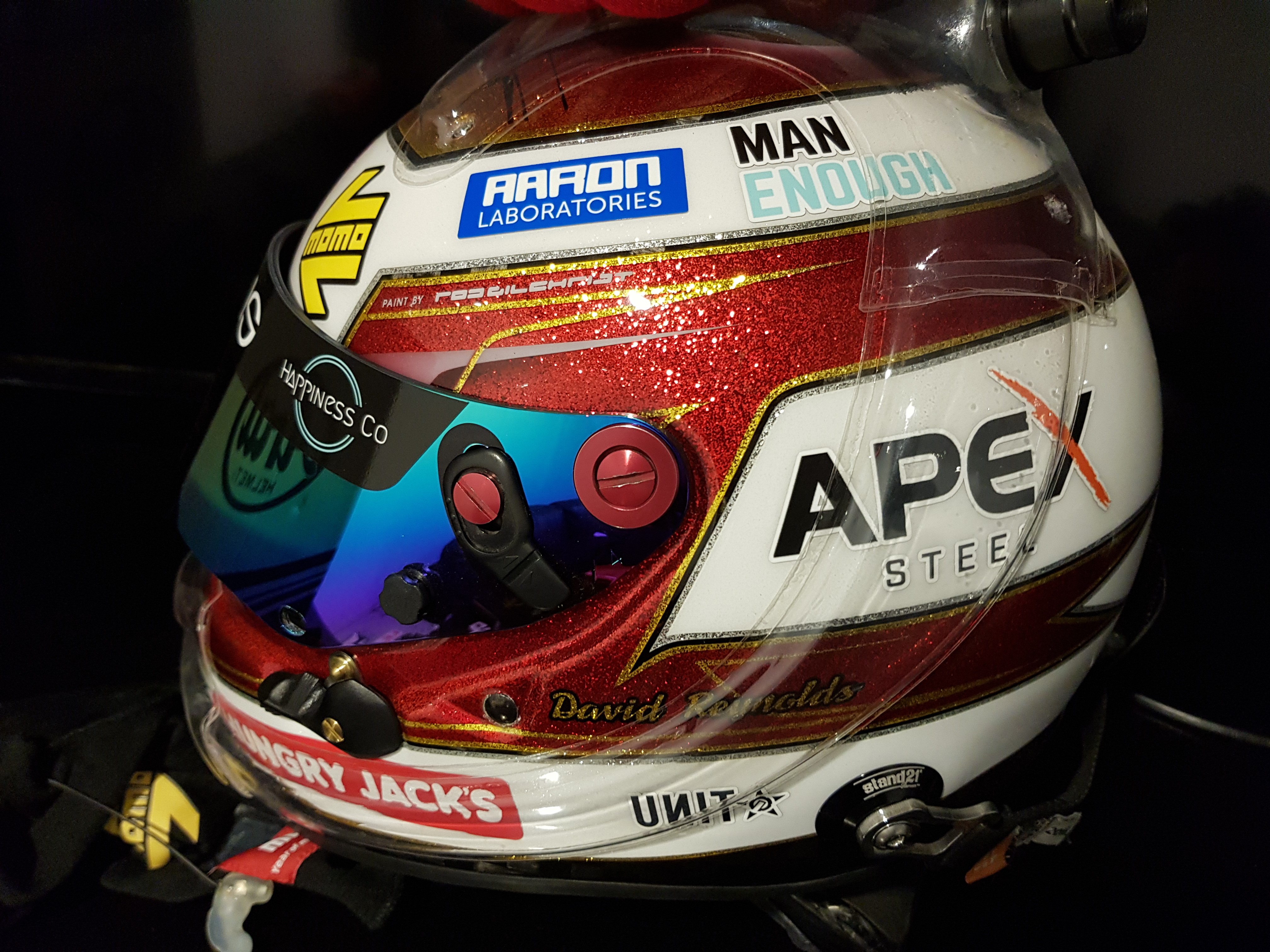 The Apex Group have today renewed their personal sponsorship with Virgin Australia Supercars driver, David Reynolds for a further 12 months.
The Apex Group is one of Australia's leading manufacturers in distribution of steel and steel building products. Apex Steel have it all; from metal roofing, rainwater products, sheds and all sheet metal to structural steel and are located Australia – wide.
The association between Reynolds and Apex Steel commenced in 2015, just as Reynolds began to challenge for the V8 Supercars Championship. Reynolds would eventually claim two race wins, six podiums and a stunning pole position at Bathurst before eventually going on to finish third in the championship in 2017.
Reynolds' success has continued in 2018, where he has claimed three race wins, eleven podiums and one pole position with still five rounds to go for the season.
Apex Steel are big supporters of motorsport, in fact some of you may have seen Apex Steel on John Bowe's cars and Managing Director Joe Calleja admits the association with Reynolds is a perfect fit.
"I have known David for about 10 years and he is exactly what you see, is what you get," laughs Calleja.
"A real fella and a good bloke who has time for everyone, that is what I love about him.
"Dave and I share a lot in common, including our love for racing, however for Apex Steel it's an opportunity to bring our customers and the team closer to the sport of Supercars, as well as a way of keeping our brand visible in the market."
For Reynolds, the personal sponsorship means a lot.
"Having Joe and Apex Steel renew their sponsorship for another 12 months is a real honor and something that I'm so grateful for," admits Reynolds.
"Joe is so down to earth and to have such a genuine guy who understands my world is something so unique. I admire the success he has in business and it actually inspires me and I turn to him for advice and support."
When you're building your next home or even you man cave, make sure you check out The Apex Group; www.apexsteel.com.au.